A hands-on workshop and Introduction to several healing modalities and exploration into how and why 'energy-work' works


A 3½ Hour small group setting that will familiarize you with Energy Work in a few modalities. What it is, how and why it works to facilitate healing within yourself. Discover the inherent Healer within, and gain control of your own healing; Body, Mind & Spirit.
Topics of open discussion (with Q&A time): Auras, chakras, energy fields, Reiki, Magnified Healing, Shamanic Healing, Pranic Healing, Healing Touch, V- Spread Therapy, CranioSacral Therapy, Energy Signatures, healing time and space, distant/absentee healing, Universal Laws, Emotional Attachments and healing pets to name a few.
The Hands-On Workshop will involve energies that surround everything and how to clear them. Locating, clearing and balancing chakras (energy centers), and experience Reiki, Man-in-the-middle healing, and how to do self-healing.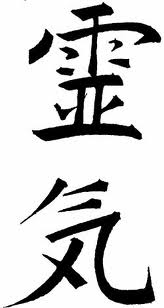 This Workshop counts as class time towards REIKI PRACTITIONER LEVELS I & II ATTUNEMENTS the "Self-Healer"
The price of this workshop goes towards an attunement and will be offered monthly.
3.5 Hr Workshop (with a few breaktimes)
$60 per student
Max attendees (6) (small, intamate classes)
Handouts for notes provided
---
Attunements into the Healing Art of REIKI:
Usui Shiki Ryoho tradition of natural healing and Angelic Reiki
REIKI PRACTIONER LEVEL I (for self-healing) $100
REIKI PRACTIONER LEVEL II (working with others) $200
REIKI MASTER ~ LEVEL III (time/distance healing) $300
Handouts are provided in place of books for attunements.